Meet Meghan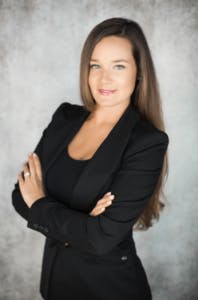 Meghan started her Real Estate career in 2008 as the Executive Assistant to a top producing Realtor in the Tri-City area. She was able to acquire the fundamental skills of Real Estate before completing her license with UBC Sauder School of Business in 2010.
Following getting her Real Estate license, Meghan gained experience working in project sales and marketing with one of Vancouver's biggest developers in West Vancouver. She went on to working with a property management company dealing in luxury rental properties in Downtown Vancouver. She successfully listed and rented units ranging from $5000 to $30,000+ per month.
In 2013 Meghan, was offered a Management position with Re/Max London, England. She was recruited by the Director of Re/Max to help launch a new office and transition the sales force into a North American style of doing business. With Re/Max Green Park, she was also called to assist in the private release and VIP acquisitions of one of London's newest Master plan communities; Battersea Power Station.
The following year, Meghan was asked by the Chairman of Lurot Brand Estates to join Management for their branches in London's most distinguished areas such as Chelsea, South Kensington and Hyde Park. Lurot Brand Estates is a prestigious Estate Agency specializing in Victorian period Mews homes from the 17th and 18th century.
Meghan has since returned to the Lower Mainland to practice the local Real Estate she loves most! She has extensive knowledge and experience in Real Estate Marketing, Project Sales, Rental and Trading Services in local and abroad Real Estate markets.
Meghan Ashton is a member of the MLS Medallion Club Awards 2017, 2018, and 2019 – Top 10% of ALL Greater Vancouver Realtors.